Benefits of Muscle Stimulation (E-Stim)
Various soft tissue injuries can cause ongoing pain and weakness in the affected body part. Fortunately, our experienced chiropractors provide patients suffering from pain with a range of non-invasive treatments that do not require addictive pain medications to alleviate the source. Our professional staff at Urbandale Chiropractic is highly experienced in treating patients with our electrical stimulation (e-stim) therapy to relieve pain while enhancing natural healing.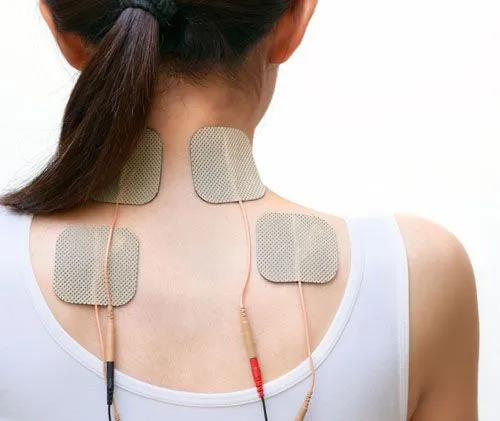 What Is Electrical Muscle Stimulation (E-Stim)?
E-stim mimics the action of signals using electrical pulses coming from neurons. We aim these calm electrical currents at either nerves or muscles. Electrical stimulation therapy for muscle stimulation transmits signals to specific muscles, helping them contract. Your blood flow improves through muscle contraction, helping heal injured muscles. e-stim also enhances the muscle's strength with relaxation and contraction. Electrical stimulation helps muscles respond to the body's natural signals to become tight.
Our chiropractors use electrical stimulation to treat conditions such as low back pain, tendonitis, post-surgical pain, and poor motor control or muscle weakness. E-stim also helps stroke survivors' who need to learn simple motor functions. If you have experienced some of these conditions, our chiropractors are ready to help you.
Types of Muscle Stimulation
The main types of e-stim include electrical muscle stimulation (EMS) and transcutaneous electrical nerve stimulation (TENS). Other examples are iontophoresis, spinal cord stimulation (SCS), and neuromuscular electrical stimulation (NMES).
How Does Muscle Stimulation Work?
Our chiropractors place tiny electrodes on your skin. The electrodes are small pads connected to our specialized machine producing electrical stimulation to the affected area. The pulses will access the muscles for muscular stimulation, showing them how they should contract. The pulses accelerate the body to create more endorphins for natural pain relief.
Benefits of Muscle Stimulation (E-Stim)
If you visit our team at Urbandale Chiropractic for electrical stimulation, some of the benefits of this service include:
Decreased back spasms
Better injury recovery
Retraining muscles after illness or surgery
An average e-stim session can be about 5-15 minutes long, depending on the condition being treated. Our team will work with you through several sessions to ensure you heal properly.
Visit Our Chiropractors for Quality Care in Urbandale, IA
To know if you may benefit from e-stim, you should visit our team at Urbandale Chiropractic for a proper assessment from DR. Jody England or Dr. Shad England. Contact our team to experience the services our skilled chiropractors provided. Call our office at (515) 278-4594 to schedule your first consultation or to learn more about how we can help.